Strategic Solutions for Relationship Issues from an Experienced Gottman Method Couples Counselor in a Couples Course
How long has it been since your partner asked you how your day was?
Is focusing on the kids ruining your relationship?
Your sex life meh or non-existent?
When was the last time you scheduled a date night with your partner and actually stuck to it?
If the answer to any of the questions above is —
"I can't even remember," "It's been awhile," or "Hell if I know," then this
course
is for you!
Let's face it — we're all busy and when normal life takes over it's easy for our most cherished relationship to get put on the backburner. I teach you a strategic process to utilize Gottman method skills. Take your relationship off ice and rebuild intimacy one step at a time. The end result is a sexy, passionate partnership that feels like a return to the honeymoon phase, and a closeness with your partner you may not have felt in years. Or even decades.
Remember that initial burst of passion you felt for your partner? Worried it is lost forever? I promise you it is still there just waiting to be reignited! I delight in helping couples rediscover that initial spark without the frustration and hair-pulling anxiety of trying to do it alone.
Who this Couples Course is for:
This course is for couples of all orientations, stages, and situations. From premarital couples, to long-term marriages, to LGBTQ partners, all couples dealing with communication issues in their relationships benefit from this course.
If it feels like the connection is gone, like you are struggling to feel close to your partner physically or emotionally, I hear you. I know first hand how hard it can be to have anything left for your partner after working all day, taking care of the kids, and after "adulting" zaps all your energy.  
This course is for you if you have lost the fun and everything feels just too serious all the time. Or if your relationship has lost its initial closeness and passion.
**One on one work is NOT included in this course price. If you are interested in scheduling for either 11 Power Hour Marriage Intensives or Four Hour Marathon sessions in the State of Illinois please message today at 618-699-8874. ** This will motivate both partners to do the work, teach the skills of masters couples and LIGHT YOUR LOVE ON FIRE ONCE AGAIN!!
Curious and want to learn more about what's included?

About Your Instructor:
Hi! I'm Jessica Wright, from Wright Choice Counseling, and the creator of this course. I am a Licensed Social Worker (LCSW). I believe all couples can make it if they follow the model of Gottman's "master couples" and are motivated to make change. I'm grateful that I was given special permission from Doctors John and Julie Gottman to apply their groundbreaking research as the only approved Gottman Method couples coach. 
This course is what I wish I had when I went through my first failed marriage. My first marriage was a casualty of being overworked, stressed, and unable to cope with how all of that was affecting my relationship.
I learned so much from the Gottman method, which I still use with my second husband, to maintain a healthy, fulfilling connection. What I learned is that many people know of the Gottman Method of couples therapy, but don't have a practical way to apply it to their specific relationship.
I have taken the guesswork out of this and established the relationship repair road map for you. It does take some work, but I like to think I make it fun work!
What Makes this a Better Alternative to Couples Therapy?
The difference between this course and doing traditional marriage counseling or couples therapy, is that it takes waaaay less time and money and does not require deeply invasive psychological work., while I cheer you on from the sidelines.
All for less than the cost of one single couples therapy session!
If you follow the step by step guidelines I give you in this course, and commit to seeing it through, I PROMISE you will see your relationship transform from stale and uninspired, to the deeply gratifying union it once was!
What You Will Get Out of This Course:
A renewed sense of connection and fulfillment with your partner

Improved communication and intimacy

A vivacious, passionate sex life

Greater understanding of you and your partner's deepest core wounds/fears

Increased sensitivity to each other's triggers leading to anintensely satisfying bond
Happen to be a "Helper"?
Then you definitely need this course, because being a "helper" either personally or professionally, means you love differently. Are you constantly giving to others and left feeling drained, burnt out, and exhausted? "Helpers" give all day professionally or personally, and then feel they have little left to give to their partners at the end of the day. 
If you are a first responder, frontline healthcare worker, or mental health worker yourself, it's often hard to "turn it off" when you get home.
Does your partner accuse you of trying to fix them, or constantly saying, "you're not my therapist"? I know, burn right? You may be perplexed that you are able to solve other people's problems all day at work, but feel lost when dealing with your own relationship issues at home. Been there. And then there's the lack of energy.
I know you have good intentions, but where do you find the motivation, energy and time to fix your own relationship issues? This course was designed to be done on your time and though you can take as long as you like, it gets results much quicker than months of lengthy couples therapy sessions that you don't have the time or energy for in the first place.
Testimonials
Check out what other people are saying about my work as a Gottman Approved couples coach and this course.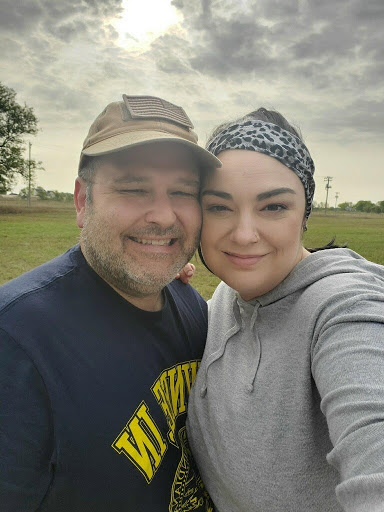 Rick & Michelle
"Jessica helped me and my husband learn that we can get through anything. She gave us the most important thing back, hope that our relationship can get through everything. She has studied Dr. Gottman for years and can apply it to the relationships of helpers like us! My husband is in the military and I'm a first responder. Because of her we know that helpers do love differently and their coaching and courses should be too! I highly recommend her course!"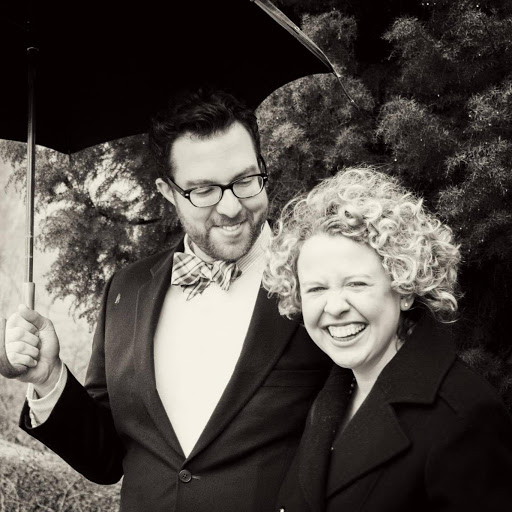 Chelsie & Matt
"We were struggling with communication and being able to compromise. Jessica offered Gottman research and applied it to our lives and relationship challenges. She helped us learn to listen to each other more. We have a sense of peace after working with her and know that we can always work with her in the future whenever needed.
If you don't know what to do next and feel like you're close to throwing in the towel on your once happy relationship, I hope you will try this low cost course first. The wedded bliss and contented coupledom you once shared is possible to have again.
Happy and Connected Couples Course FAQs
Frequently Asked Questions:
When does the course start and finish?
Take the course on your own time and at your own pace. Start by taking the "Top 10 Killers of Your Relationship" quiz. You and your partner can decide when you start and when you finish, and take as long as you need.
How long do I have access to the course?
After enrolling you have unlimited access to this course for as long as you like, across any and all devices you own.
What if I am unhappy with the course?
We fully expect you to get a lot of meaning and value from this course. However, if you are unsatisfied with your purchase for any reason, contact us in the first 30 days and we will give you a full refund, as long as you access the course.
Do my partner and I have to do this course together? This course is definitely designed for you and your partner to do together! It's not a requirement, but it would be difficult to get the full experience without your partner on board. 
Is one on one support available in this course? No this is not included in this course. However, couples counseling may be offered in person based on availability for couples who qualify after an initial consultation has been completed.
Ready to transform your relationship into the contented, blissful partnership you both really want? Sign-up below.
Remember there is a 30 day money back guarantee if you are unsatisfied for any reason, but we believe you will be more satisfied than ever before in your re-inspired relationship!
I'm Ready to Put the Passion Back in my Relationship!
BONUS:
Sign-up now and get exclusive access to my private Facebook group for Happy and Connected Couples, with weekly Live Q&A's to get personal support from me.